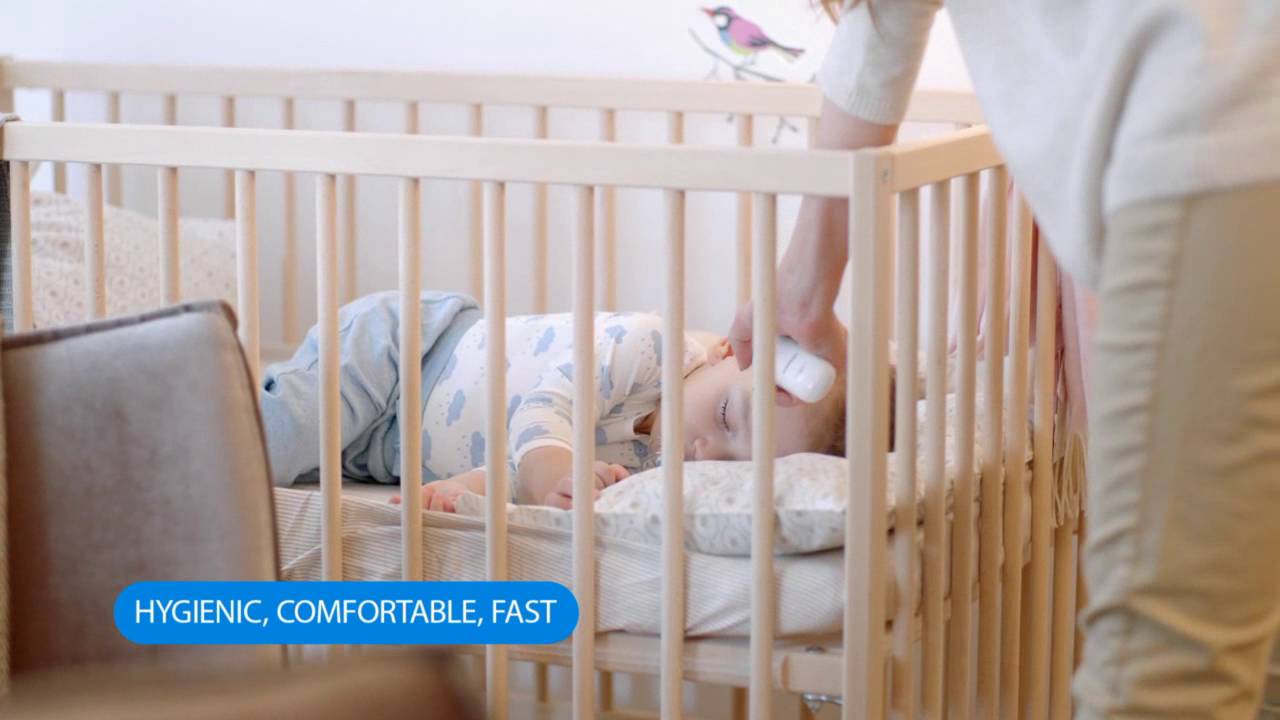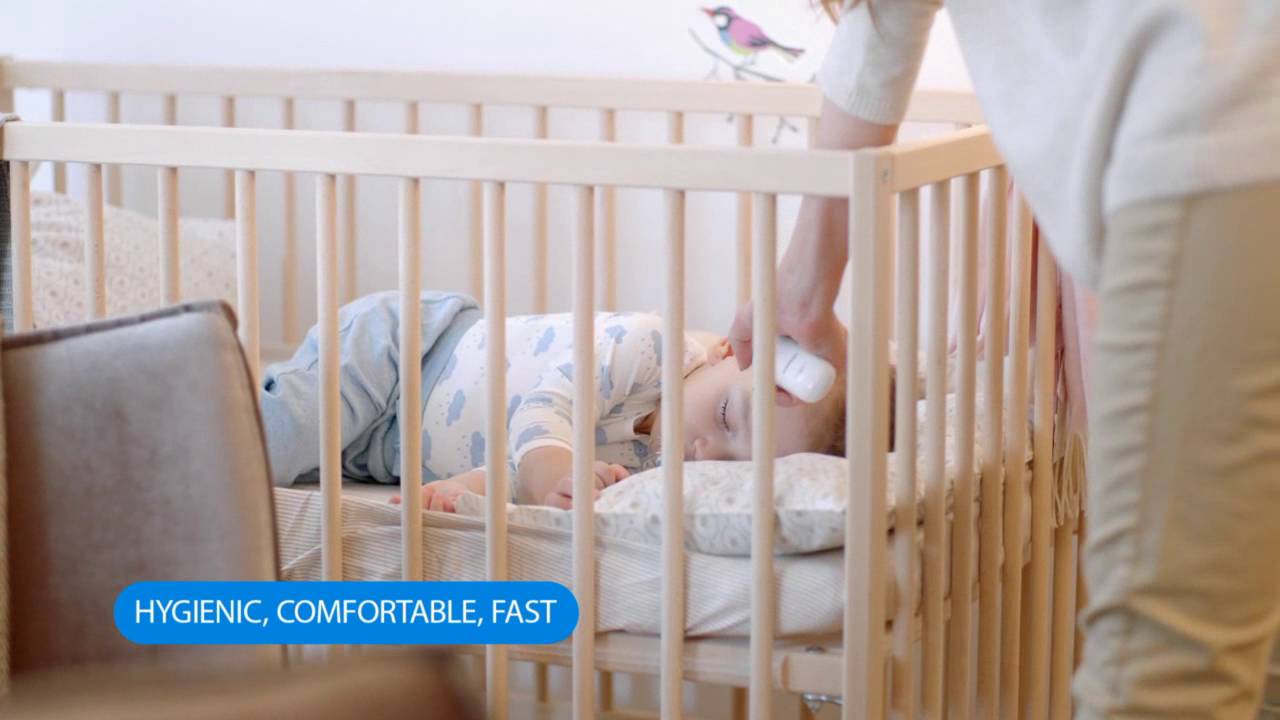 3 Year Warranty
OMRON GentleTemp 720 contactless thermometer is a superfast, accurate infrared thermometer with specific features to keep your baby's temperature constantly under control, with the lowest possible fuss.
3 Year Warranty
Why should I use a thermometer?
Features and cautions
Measures forehead body temperature with no contact
Measures surface temperature, from a milk bottle or food dispenser, for example.
With memory for 25 readings, it's possible to track temperature changes over a period of time and monitor trends.
Thanks to the backlit screen, readings can be clearly at nighttime, making it especially handy when measuring your baby's temperature at night.
Specifications
Measurement Type

Forehead, Surface, Room

Contactless

Yes

3-in-1 Measurement Functions

Yes

Backlight

Yes

Fast 1-second Measurement

Yes

°C / °F Selection

Yes

Beeper

Yes

Large 3 Digit Display

Yes

Exchangeable Battery

Yes

Automatic Shut Off

Yes

Length (cm)

11,60

Height (cm)

6,80

Depth (cm)

20,00

Sales Package Weight (g)

363,00
What's in the box
Gentle Temp 720 Thermometer
1x CR2032 Battery
Probe Cap
Instruction Manual
Warranty
3 years after date of delivery in accordance with the Warranty Card or the Instruction Manual inside the product packaging.
Instruction manual and support
FAQ
Rectal:
The most reliable core temperature is obtained by inserting a thermometer into the rectum (rectal measurement). This measurement is accurate and has low possibility for errors in the results. The normal range is approximately: 36.2°C – 37.7°C.

Ear:
This is also a very reliable method of measuring core temperature. In this case a thermometer capable of detecting the infrared heat given off by the ear drum (tympanic membrane) is used. This measurement is accurate and has low possibility for errors in the results. The normal range is approximately: 35.5°C - 37.5°C.

Oral:
The oral measurement can be performed as 'in the cheek' measurement (called buccal) or as a 'under the tongue' measurement (called sublingual). Both measurements underestimate the rectal temperature by approximately 0.3° C – 0.8° C, with the 'under the tongue' measurement being preferable to 'in the cheek'.

Armpit:
Body surface temperature measurements used in clinical practice are in the arm pit (axillary measurement) and in the groin. In both cases the respective limb is pressed against the body in order to reduce any ambient temperature influence. However, this is successful only to a limited extent with the disadvantage that the measurement time is long. In adults, the axillary measurement is lower than the rectal by as much as 0.5°C – 1.5°C! In infants, these differences, in comparison with the rectal temperature, are much smaller.
Shipping and returns
Shipping information
Standard delivery in 2 - 5 business days, at €5.95 per order. Free delivery for all orders above €75.
Return information